learn
guaranteed success
Escola Inglesa
Escola Inglesa, Escola de Línguas, Lda., is a language school founded in 1990 with Autorização Definitiva Nº 5/92 do Ministério da Educação e Certificada pela DGERT – Direcção Geral do Emprego e das Relações de Trabalho – specialized in teaching English, German, French, Spanish and Portuguese as a foreign language.
- Os nossos Professores são qualificados e da nacionalidade.
- O nosso método de ensino privilegia a relação personalizada com os alunos, o que se traduz numa aprendizagem mais rápida e eficaz.
- As aulas são individuais ou em pequenas turmas.
- Os cursos são dirigidos a crianças, a jovens e a adultos.
- Todos os cursos da Escola Inglesa estão de acordo com Quadro Europeu Comum de Referência para as Línguas.
- Direção Pedagógica qualificada e atenta na resposta a todas as necessidades.
missão
Missão
Mission
Oferecer soluções inovadoras de qualidade na área do ensino e formação em línguas, assegurando serviços que proporcionem uma elevada satisfação e valor acrescentado aos seus formandos, promovendo o conhecimento e prosperidade dos seus clientes e da região onde está sedeada.
vision
Vision
Vision
Ser uma entidade socialmente responsável, bem organizada e bem gerida, flexível e voltada para o futuro, constituída por uma equipa jovem e motivada, enquadrada num núcleo duro de profissionais especialistas e com larga experiência acumulada na área da formação, reconhecida como uma referência na área do ensino e formação em línguas por ser provedora de soluções de construção de conhecimento baseadas no rigor, na qualidade e em elevados níveis de inovação, com foco nas necessidades dos clientes e da sociedade.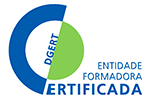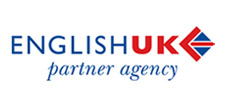 – Certified by the University of Cambridge for the preparation of candidates for the official English language exams
– ESOL (main suite exams e Young Learners)
– A Escola Inglesa é uma Agência Parceira da English UK. Este reconhecimento é exclusivo a agências que tenham desenvolvido ao longo dos anos parcerias bem sucedidas com vários centros membros da English UK, estejam envolvidas com o trabalho desta organização e aderido aos princípios do seu código de conduta.
– Agência reconhecida pelo ICEF – este reconhecimento é exclusivo a agências de recrutamento que cumprem os requisitos exigidos por este organismo relativamente à garantia de qualidade pelos serviços prestados aos provedores de educação.