International Programmes – Outbound
£0
About this course
Take Off Educational – his service for over two decades of experience has been exclusively dedicated to organisation of language courses abroad. The choice of a programme abroad must not be left to chance nor made carelessly. The abundance of offers means that detailed information and judicious advice is required. We guarantee the best possible choice, with professionalism and seriousness throughout all the stages. We offer full support during the process.
COURSES/SHORT, MEDIUM AND LONG-TERM PROGRAMMES
ENGLISH SUMMMER COURSES ABROAD
CHILDREN AND TEENAGERS (IN GROUPS OR INDIVIDUALS)

in centres accredited by the British Council, English UK, ACCET… England/Scotland/Ireland/USA– children and youngsters
An English course with young people of various nationalities in a recognised and prestigious school
An unforgettable cultural, social and recreational programme
A harmonious combination of work and leisure
Excellent value for money, with 'all included' programmes*
* flights and transport, accommodation and meals, English language course, daily activities, excursions and supervision of an experienced and reliable teacher who accompanies the participants from departure to arrival as well as throughout the entire stay. All the courses recommended by us are certified by organisations such as the British Council, English UK and ACCET (among others) which inspect the schools and colleges in order to verify the levels of quality and safety of the activities. If you are interested in a specific course or destination, Take Off, through its network of partners, will be able to present other alternatives.

 An Unforgettable Experience!!
ENGLAND

GATTON PARK: Royal Alexandra and Albert School,

 Ages 8 -17

LONDON Mile End: Queen Mary University, Ages 12 -17

HERTFORD: Haileybury College, Ages 10 -17
KENT: Grosvenor Hall, Ages 8-17

LONDON Docklands: University

 

East London, Ages 11-17
SCOTLAND

EDINBURGH – FETTES COLLEGE – Ages 10-17
EUA

NEW YORK: Fordham University, Ages 12 -18
IRELAND

DUBLIN: Trinity College, Ages 11 -17
SUMMER CAMPS AND ADVENTURE HOLIDAYS
STUDY VISITS/MINI-STAYS
With many years of experience in this field, we organise excursions during holiday periods, or integrated in specific educational projects, in line with interests and requests shown – jointly we plan the individual mini-stay of each group. Possible destinations: London, Edinburgh, Dublin, New York, Paris… Accommodation: Hotels, student halls, apartments, colleges… Contact us for more information.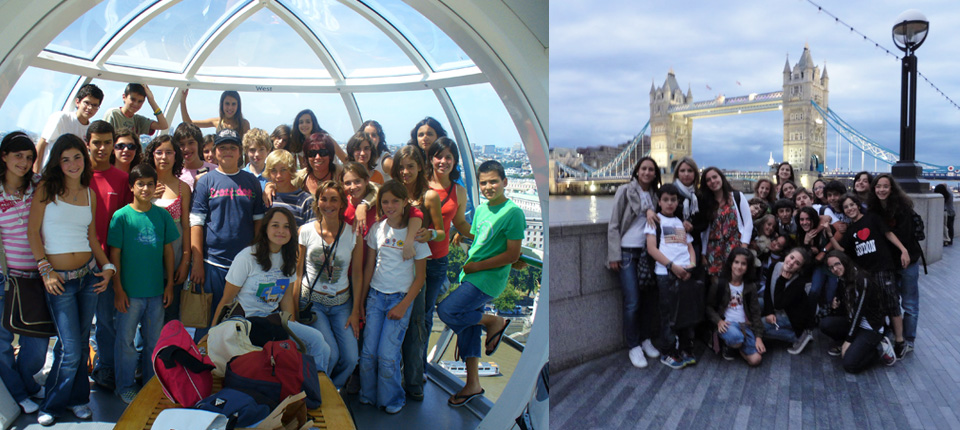 ENGLISH COURSES FOR FAMILIES IN LONDON - COURSES FOR PARENTS AND CHILDREN
Family holidays! Common accommodation and a differentiated English course, corresponding to age and interests (in different schools). Contact us for more information.
"FAMILY ACTIVE"
• Holidays or weekends in residences in the UK or France, with professional teams and adventure and outdoor activities, native speakers of English • Accommodation in houses, in individual or double rooms with ensuite bathroom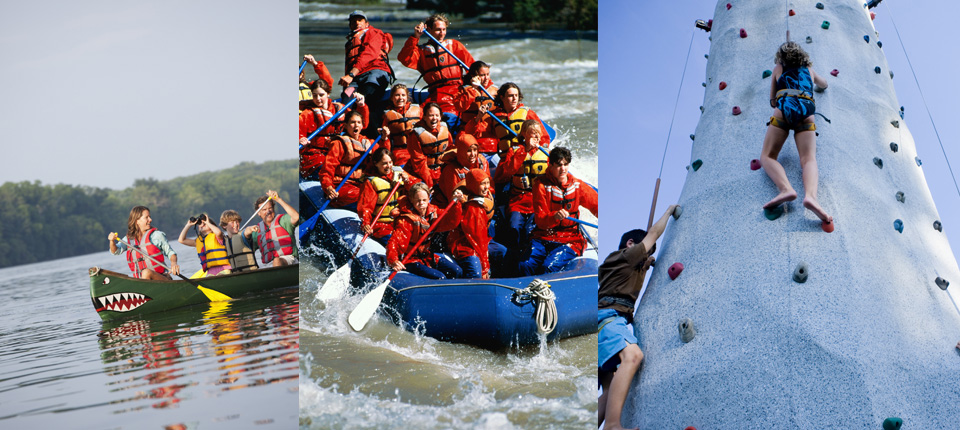 TAILOR-MADE PROGRAMMES FOR PROFESSIONAL GROUPS AND/OR FAMILIES ABROAD
• Small leisure, cultural or recreational programmes in the UK or in France, with professional teams and native speakers of English • Programmes for development of leadership skills, cooperation, initiative, problem-solving and teamwork • Development of communication skills at various levels • Accommodation in houses, in individual or double rooms with ensuite bathroom Special programmes in different areas of interest • Intensive, short-term programmes during which the skills specific to the chosen course are developed: sport, art and design, theatre, dance … Contact us for more information – Football Programme in Spain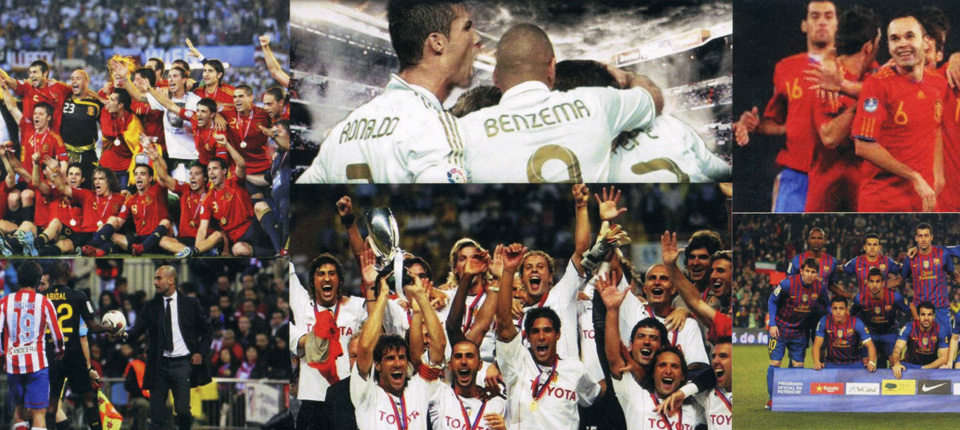 TEACHER TRAINING IN ENGLAND OR THE USA
Teaching course and The Lifelong Learning Programme Training for English language teachers – an opportunity to improve concepts, methodologies and teaching strategies in different localities in the UK and the USA. The Lifelong Learning Programme – support for teachers who are eligible for the European Union (EU) scholarships, financed by the National Agency.
COURSES/ MEDIUM-LENGTH PROGRAMMES
You can attend a course, at any time of the year, suited to your needs – 3 weeks or more – Preparation for Cambridge exams, including IELTS – Preparation in various professional fields Contact us for more information.
COURSES / LONG TERM PROGRAMMES
Top colleges and/or universities, safe environment, reliable and recognised for their quality by official education quality control institutions.
Foundation courses and university courses
– International course in Gloucester, England (A levels – secondary education) alongside local students, financed by the European Community;
European University – Barcelona, Geneva, Montreal and Munich
– Higher education and postgraduate studies abroad Contact us for more information.
INTERNATIONAL PROGRAMMES
WORK EXPERIENCE
• Professional experience programmes abroad. • The candidate takes part in programmes suited to his/her professional field in a working environment. • With or without English lessons included in the programme after a verification of the level of language command. • Preparation of the entire application process and support in looking for accommodation. • Certificate of competence after completing the programme Contact us for more information.